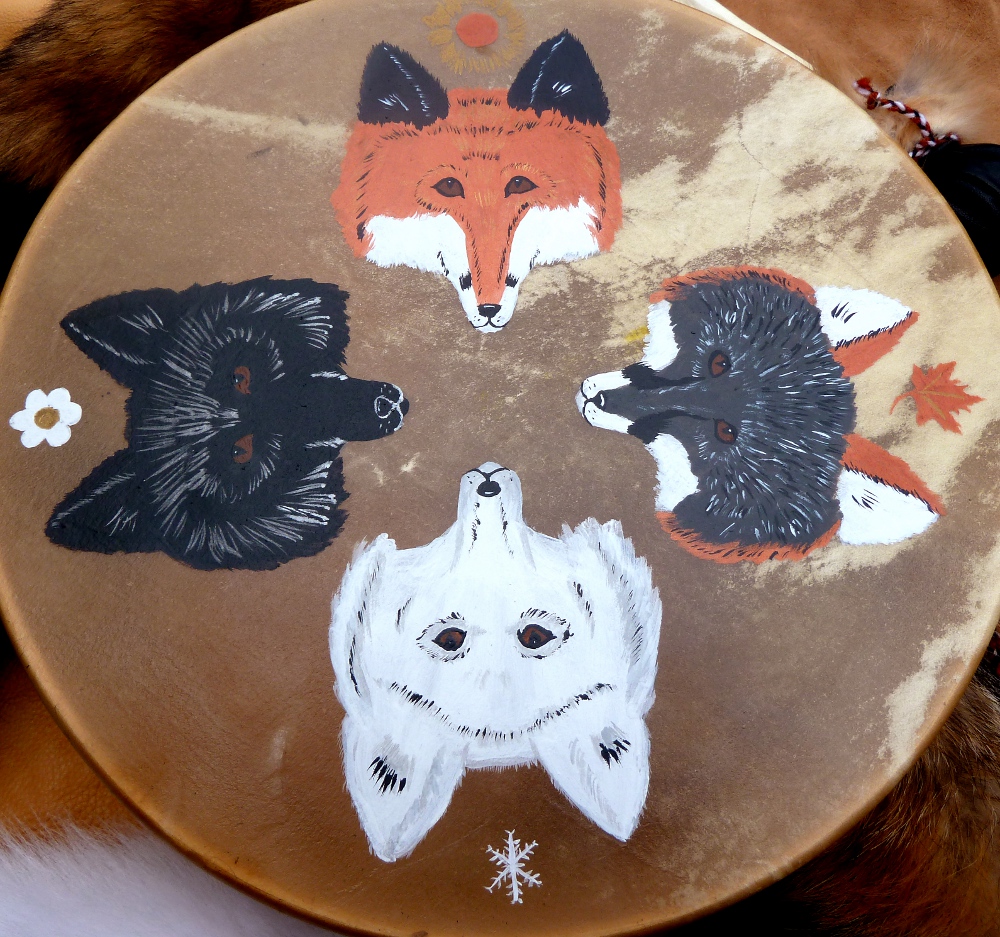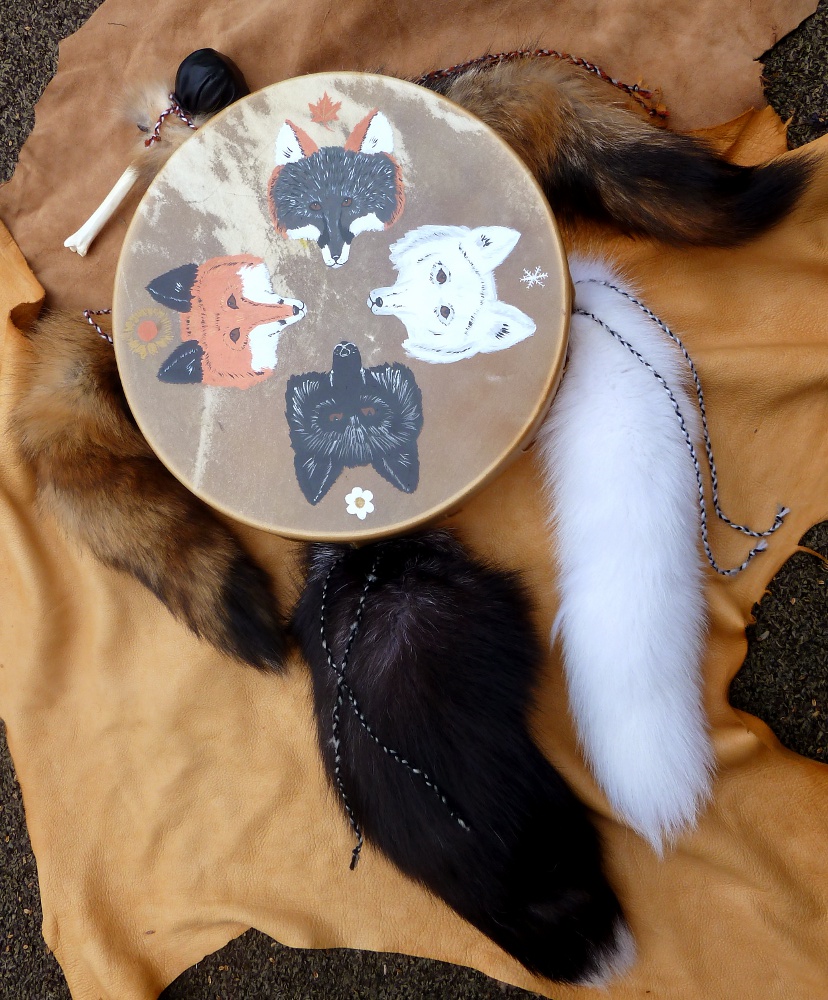 December 2011
SOLD
See my current artwork on Etsy
I made this 13″ frame drum from a handmade yellow cedar hoop frame, and a deerskin rawhide head; deerskin is more expensive than the more common goatskin, but I prefer both the color and the tone.
I painted four foxes–Arctic, Silver, Red, and Gray. There's even a free story that I wrote about these foxes, a myth in the old storytelling traditions. You can read it here; each of the symbols painted over the foxes on the drum represents a part of the story. The paint has been sealed with several layers of acrylic sealing spray to help protect it.
Underneath the drum I've tied four fox tails, again one each of Arctic, silver, red and gray. They're tied onto the lacing with hand-braided secondhand yarn; this does not affect the sound of the drum. The long ends of the yarn come out and trail down the fronts of the tails to add extra decoration.
Also on the yarn there are four small brass bells. These are rather drowned out by the drum beats during drumming, but if you simply shake the drum from side to side, they make a lovely chiming sound.
The beater is a cleaned and bleached coyote leg bone with a coat of acrylic sealant to help protect it. The end of the bone has been padded, and wrapped in a layer of black leather reclaimed from a coat. I added a fringe of red fox fur and a bit more braided yarn around the base of the head as well. The entire beater is 7 3/4″ long from end to end.
I've worked to bring together high-quality materials, but what of the sound? This drum has a lovely voice with no soft or off-tone spots. It has a surprisingly deep voice due to the depth of the hoop, and has great volume. It sounds wonderful either with the beater or hand! This makes it a perfect drum for any setting, whether at a drum circle as part of a chorus of percussion, or in personal shamanic use. It's even sensitive enough that you can use the drum and the bells quietly in a thin-walled apartment.